Every year on the 3rd March the world commemorates World Wildlife Day. We celebrate the wide diversity of animals and plants across the globe while raising awareness about threats facing them.
This year's theme, "Life below water: for people and plants" is inspired by goal 14 of UN sustainable goals which aims to conserve the oceans while also sustainably extracting resources from within them. TAHMO is one of many initiatives contributing to the wildlife and water agenda.
Shimba Hill National Park (Photo Credit – Kenya Wildlife Service)

TAHMO Station at Shimba Hill National Park (Photo Credit – TAHMO Kenya)
TAHMO has installed 10 stations within 22 km of the Kenyan coastline, and distributed along the entire coastline. In all national parks, you will find a TAHMO weather station with close range.  Shimba Hills National Park hosts one of many TAHMO stations in Kenya. There are 9 stations close to Maasai Mara national park, 11 stations circling Mount Kenya national park, 5 stations near Aberdare national park, 2 stations near Chyulu national park and the list continues. Initiatives like the Maasai Mara citizen observatory and TWIGA, which TAHMO is part of, will contribute to the sustainability of wildlife.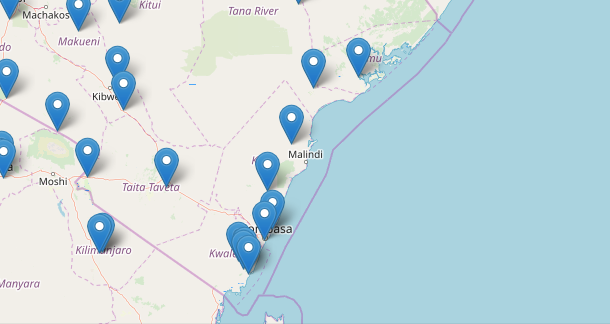 We understand the world today is seeking better ways to conserve and sustainably use the forests, oceans, seas and marine resources for sustainable development and weather data is a critical component of it. Are you working in the wildlife conservation sector and in need of weather data? Reach us at: info@tahmo.org.
Written by Gilbert. Twitter: @mwangilbert